Welsh Sheepdog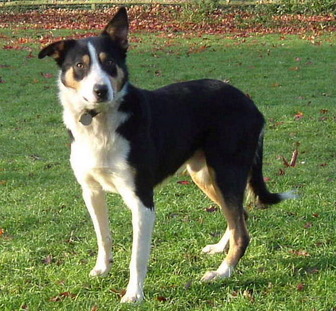 Picture has been licensed under a Creative Commons
Attribution-Share Alike
license and
GFDL
license.
Original source
: http://en.wikipedia.org/wiki/Image:Welsh_Sheepdog.jpg
Author
: en:Richard New Forest
The Welsh Sheepdog (sometimes known as the Welsh Collie) is a breed or landrace of herding dog from Wales. Like other types of working dog Welsh Sheepdogs are normally bred for their herding abilities rather than appearance and so they are generally somewhat variable in build colour and size. Welsh Sheepdogs are of collie type usually black-and-white red-and-white or tricolour and merle markings may occur over any of these combinations.