Icelandic Sheepdog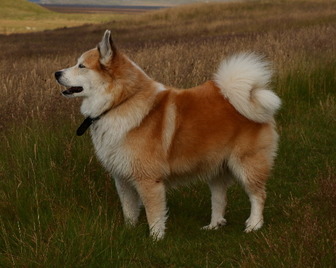 Picture has been licensed under a Creative Commons
Attribution-Share Alike
license and
GFDL
license.
Original source
: Photo Arni Einarsson.
Author
: User Zonjah on en.wikipedia
The Icelandic sheepdog is a breed of dog of spitz type originating from the dogs brought to Iceland by the Vikings. It is of similar type to the Norwegian Buhund and to the ancestor of the modern Shetland sheepdog and Welsh corgi. They are still commonly used to herd sheep in the Icelandic countryside. The Icelandic sheepdog is often described as a large dog in the body of a small dog.